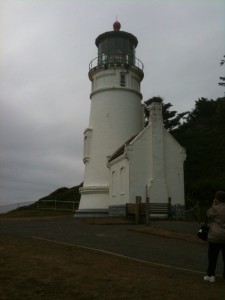 Heceta Head Lighthouse and State Park is a beautiful general recreation area located about 90 minutes outside Eugene and 15 minutes North of Florence. The area is known for it's beautiful views and primarily, Heceta Head Lighthouse. You have likely seen this area many times before in magazines, movies, and on TV.
Fees: $3 for day use parking
Location: 90 minutes West of Eugene. Take Highway 126 East to Florence and then 101 North to Heceta Head.
Eugene to Heceta Head – Click Here for the Map
Time Involved: I usually like to make a day trip out of this adventure and spend some time in Florence, eating clam chowder at Mo's, or just doing some shopping.
Adventure Specifics: Heceta Head State Park is a general recreation. There is hiking, photography, picnicking, lighthouse tours, general beach recreation, tide pools, wildlife watching, bird watching, relaxation, too many adventures to list!
Warnings: Swimming at Heceta Head is not recommended, huge waves and rip currents are prevalent. Also, the rocks around the tide pools are slippery and wave patterns can be unpredictable.
What to Bring: Camera, hiking/walking shoes, binoculars, etc.
Amenities: Restrooms, Interpretive Tours, Picnic Areas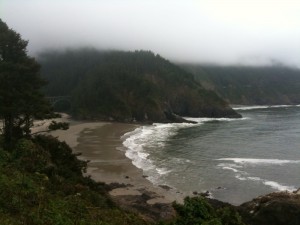 Best Times to Go: A nice clear day.

General Comments: Heceta Head is truly one of Oregon's great recreation areas. The sheer beauty of Heceta Head will take your breath away. Check the Oregon State Park link below for more information.
Links to External Sites: Oregon State Parks Information
Other Adventures Nearby: Florence, Oregon