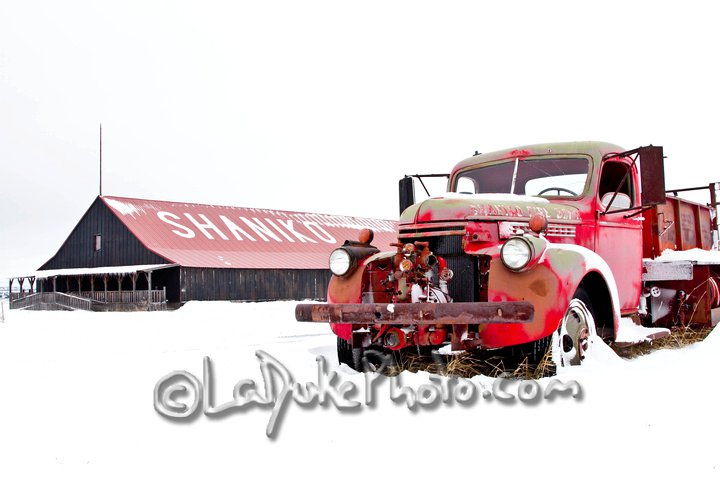 Shaniko, Oregon, located just off of highway 97 in Central Oregon, is Oregon's best known ghost town. Home to the first "Intercity Bus Service in the US", this once bustling and pioneering Oregon town quickly went downhill after a series of unfortunate events in the early 1900's. Be sure to visit the museum and old hotel/saloon. There's history everywhere in Shaniko, go out and discover it!
Type: Ghost Town – History and Photography
Hours: Stop and look anytime, most businesses are open April-October
Fee: None but please consider supporting local business
Parking: There is ample parking all around town.

Location: Shaniko Ghost Town is located about 4 hours north east of Eugene and less than an hour from Madras (the closest notable city), just off of Highway 97.
Google Maps – Eugene, OR to Shaniko, OR

Time Involved: You could easily spend an afternoon exploring the abandoned buildings, small businesses and historical displays.

Adventure Specifics: Plan on parking and walking a bit. The town is pretty much flat so getting around is simple. A few die-hard individuals have been restoring the town one building at a time so be sure to check out the occupied buildings as well to get the history.There is a museum, ice cream shop, post office, gas station (when we were there the pumps appeared to be closed, fyi), general store, art gallery and book store to check out.
Warnings: Please do not trespass, if a building is posted as private respect the owner and resist the urge to explore. Also be weary of weak floors, broken glass, barbwire and other standard ghost town characteristics.

What to Bring: Water, camera & a sense of adventure. Sunscreen is advisable in warmer months and a scarf in the winter, it can be VERY windy!
Amenities: Seasonal lodging, restaurants and shops.
Best Times to Go: The town is essentially abandoned in the winter. When we visited we didn't see another living soul aside from the traffic whizzing by on highway 97, oblivious to what they were passing by. Shops and museums and the like are open from April-October.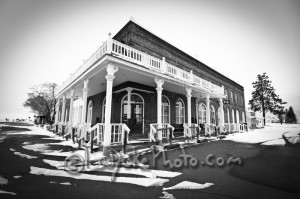 General Comments: Shaniko has a population of 26 and was voted "Oregon's ghost town of the year" in 1959. It was originally named "Cross Hollows" but was later renamed "Shaniko" after it's post master August Scherneckau who settled there after the civil war. The city was originally a ranch city and was known for a while as the "Wool Capital of the World" Unfortunately Shaniko started it's decline around 1911 (10 years after the town was incorporated)  when the railroad opened a new line and diverted traffic away. In the 1960's a flood near Grass Valley destroyed part of the Columbia Southern Rail Line and it was never repaired further isolating Shaniko.
Other Adventures Nearby: Painted Hills, John Day Fossil Beds, Ochoco National Forest
More Information:
Find more photos and adventures on Lacey's Blog – LaDuke Adventures